Welcome to the Guestallery.
This is artwork done by others for me!
Thank you!




This is a lovely rendition of Metahari, by Elf Yeah! The first Guest Art piece of Metahari! Thankyou Elf!



Elf is increasingly kind and ever so talented! wow! Thanks!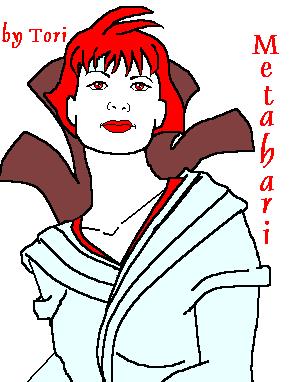 Tori wanted to try out something new, and came up with something amazing!! Gracias!

Hey new gift art!!



I cheered Duoae up one day, and he wanted to thank me. He said he did this in red pen, so I changed it to red.



Wow, I was really surprised that Zara made me a pic! Way cool!

Return to Main page
Send me a missive -->Metahari